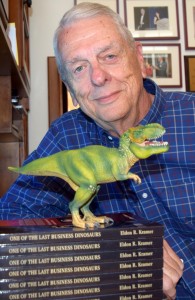 My book, One of the Last Business Dinosaurs: How I took an alternative path to business success, is now available for mail ordering.
It's my memoir of 43 years in business communications, but I include tips on succeeding in business.  In it, I suggest that having a passion and a perseverance of excellence are important in whatever career one decides to pursue.
The book would be an ideal gift for a young person who is undecided on a career pursuit.  The 270-page book is documented with hundreds of photos and letters.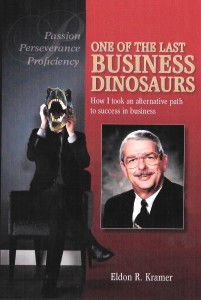 Copies are available at just $20 each by sending your check, along with your name and address to: Eldon R. Kramer, 26520 Alma School Road #801, Scottsdale, AZ 85255.