Here are my observations on some of the news of the day.
BANNON'S GONE, SO NOW WHAT?  Weeks ago, I agreed that White House advisor Steve Bannon was a target of the left, Democrats and the media, but sure there were some Republicans who would be happy to see him go, too, because of his anti-establishment leaning. There are some who believe he will continue to support the president from Breitbart, while others see him chipping away at other staffers. Stay tuned.
MORE CRITICISM OF BILL KRISTOL – You may recall from my August 10, post that Bill Kristol, editor-at-large of The Weekly Standard, had gone around the bend with his incessant attacks on President Trump. On Wednesday night, Tucker Carlson came down hard on his old friend (Kristol) on his Fox show, Tucker Carlson Tonight. If you missed it, click here to see his commentary leading out of his story on slavery. And, Steve Hayes, who was recently promoted to editor-in-chief at the magazine, appears to be taking Kristol's mantle, regularly criticizing the president while appearing as a guest panelist on Fox Special Report. It's disappointing to me, because I always believed Hayes' comments were arrived at thoughtfully.
THEY CALL THEMSELVES FREEDOM FIGHTERS, but you need to know that the demonstration resulting with the toppling of a Confederate statue in Durham, North Carolina was organized by the Durham Branch of the communist Workers World Party. Takiyah Thompson, a Party member who attends North Carolina Central University, used a ladder to scale the statue and place a towing strap over the neck to enable a vehicle to pull it down. While the Party issued a statement that "the crowd erupted in revolutionary fervor and refused to be intimidated by white supremacists, police or politicians," Thompson was arrested, and faces felony and misdemeanor riot and disorderly conduct charges.
As the Party is promoting calls to the office of the district attorney to drop charges, law enforcement officials are attempting to identify others who took part in the statue take-down in videos recorded during the action.
LETTER-WRITER to The Wall Street Journal editor gets it. Commenting on "The Liberal Crack-Up," by Mark Lilla, a professor of humanities at Columbia University, in the Journal's August 12, edition, Brad Tupi of Pittsburgh wrote, "The root cause is that the left has abandoned truth for power. The central teachings of the left (welfare cures poverty, only whites can be racist, capitalism is oppressive, gender is malleable, abortion is just a choice, unions help workers trace levels of CO2 control the climate) are false, no matter how often are repeated.
"Progressive policies (socialized medicine, taxing the rich, alternative energy, centralized control over the economy) don't work, no matter how often they are tried. Liberals never admit that what they are doing is wrong, they just insist that they haven't done enough of it yet."
Right on, Mr. Tupi. Concisely written.
SPEAKING OF THE LEFT – The University of Arizona has announced the hiring of one of the heroes of the left, Noam Chomsky, as a faculty member in its linguistics department. He will also chair an environmental and social justice program. As if our colleges and universities are starved for liberalism.
MORE SHAME ON CNN – As if it isn't bad enough that CNN takes every opportunity to insult President Trump, the network recently posted an online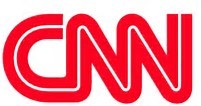 story, "Here are all the active hate groups where you live." The problem is, they based it entirely on data from the Southern Poverty Law Center (SPLC), a group far from being reliable, nonpartisan and authoritative. It's surprising that CNN wasn't aware that a number of reliable publications have questioned the SPLC's leftist political agenda.  Maybe they were, and don't care.
Among the organizations recently listed as a "hate group" by the SPLC was Tony Perkins' Family Research Council.  Unbelievable.
MISSOSURI DEMOCRAT STATE SENATOR, Maria Chappelle-Nadal spewed a bit of hate this week when she stated, "I hope Trump is assassinated." With a number of calls for her resignation, she said, "there's no way in hell that I'm resigning."
ARIZONA REPUBLIC Editorial Columnist Elvia Diaz is still out to get another pound of flesh from former Sheriff Joe Arpaio with her August 19, editorial, "How do we strike back against Trump and Arpaio?" She's concerned that the president might pardon Arpaio. Two weeks ago, I wrote of her editorial, "Don't let Arpaio off the hook."
MEMORIES – Toward the end of my eight-year Air Force stint in 1965, I witnessed the arrival of the first B-52 to be placed into storage at the Davis-Monthan AFB "boneyard." This week, the Air Force released the accompanying photo of a B-52 flying somewhere over the Middle East, still in service. Since the B-52 entered service 62 years ago, it has gone through extensive modernization, from the A model though the H.  While it isn't one of those sleek supersonic bombers of today, like the B-1 and B-2, it's still an imposing, potent weapon system.